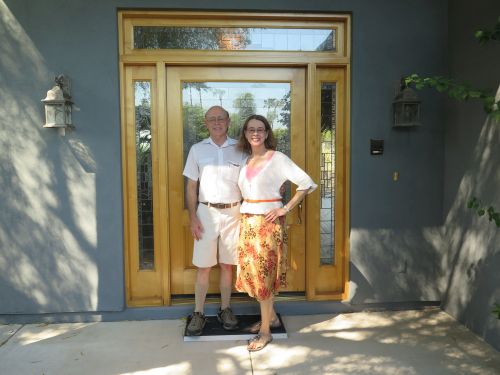 Finally.
I offer you this photo, the first of us standing in front of our new front door. Taken by Elva Weissmann, Realtor Extraordinaire, without whom I doubt we would have found it at all.
And now the real work starts. First task: Free our new gargoyles from the deadly embrace of the catsclaw vines. That should happen tomorrow.
I have other things of some importance to write about. Nobody has yet written about the true and lasting legacy of the Sad Puppies, so I guess I'll just have to do it. Give me a couple of days and all will become clear.